Korrosionsgruppen i Helsingborg AB är ett av Skandinaviens ledande företag inom katodiskt korrosionsskydd. Vår vision är: Främst med varor och tjänster inom katodiskt korrosionsskydd.
Inom det marina har katodiskt korrosionskydd varit känt sedan 1824 när Sir Humphrey Davy använde järntackor för att skydda kopparplåt på ett brittiskt slagskepp. Därefter har metoden utvecklats att användas inom allt från fartyg och hamnspont till mediarör och stål i betong.
Sedan 1989 har Korrosionsgruppen arbetat med korrosionsskydd på konstruktioner i mark, vatten och betong och har därigenom minskat livscykelkostnaden på dessa, till förmån för dess ägare. Katodiskt korrosionsskydd är det enda skyddet som garanterat häver korrosion, dessutom är det miljömässigt och ekonomiskt överlägset andra metoder.
Vi ingår i branschnätverken och kvalificeringssystemen Sellicha och TransQ.
Välkomna med era frågor till oss!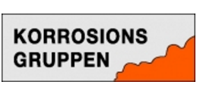 Korrosiongruppen i Helsingborg AB is one of Scandinavia's leading companies in cathodic corrosion protection. Our vision: Leading in goods and services within cathodic corrosion protection.
Cathodic corrosion protection is well known in the marine sector since 1824 when Sir Humphrey Davy used iron bars to protect the copper plate on a British battleships. Since then the methods have been developed for use in diverse sectors, from ships and sheet piles to carrier pipes and rebar in concrete.
Since 1989, Korrosionsgruppen have been operating with corrosion protection on metal structures in soil, water and concrete and has thereby reduced life cycle cost on them, in benfit of their owners. Cathodic corrosion protection is the only protection that is guaranteed to accentuate corrosion, in addition it is environmentally and economically superior to other methods.
We are part of industry networks and qualification systems Sellicha and TransQ.
We welcome any questions you may have!